Company Logo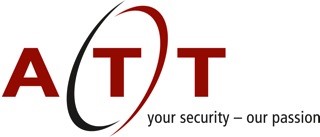 Company description
Intelligent Alerting & Communication
ATT-AudioText Telecom AG is developing since 1995 customized solutions within the ranges of Alerting, Voice Mail, Computer Telephony Integration (CTI) and Interactive Voice Response (IVR). 
Strong technology partnerships enables ATT offering unique support to partners and their end users, starting from consulting up to support and maintenance of the delivered turnkey solutions. 
The Alarm Management Server (AMX) centralizes the processing of all events seized by external sources (building/process control, fire alarm, network management, nurse call, etc.) and notifies the alarm organization based on the respective scenario through different communication media by SMS, telephone call (VOIP), email, SNMP traps, Paging or text messages on cordless handsets (DECT/WLAN).
The Communication Management Server (CMX) helps to improve business intelligence and is used in the call center environment (IVR, UM, TTS, etc.). Our know-how makes us to a leading provider of customized solutions in the area of alerting and communication. ATT AG distributes and realizes self-developed solutions. Due to this fact we do not only offer short time to market for customised applications but also an excellent support after "going live". 
We support our customers during all project phases and afterwards: 
- Consulting / conception 
- Special development 
- Project planning 
- Commissioning 
- Final acceptance tests 
- Maintenance 
- Design upgrades and migrations 
 
Homepage
Date of Partnership start